Back to staff directory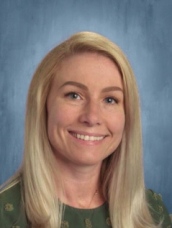 Greetings Baker families! My name is Julie Macklin and I am returning for my fourth year teaching grade 5 here at R.I.Baker. We are all in for an interesting year to be sure, but we are in it together! My number one concern for your child is their health and safety. I, as well as everyone here at Baker will be making sure that students' physical and mental health is our top priority. I will be teaching grade 5 math, grade 5 science, grade 5 comics, and grade 7 outdoor education. I absolutely love each of these subjects, and because I have an art background, I love integrating art into each of these classes whenever possible.
I live in Lethbridge with my son, Milo (mee-lo), who turned 11 this year and will also be joining a middle school this year! We have four pets; our husky, Nimbus, and 3 cats named Lightning, Pillow and Grizzly. Milo and I love going to off leash with Nimbus, heading out to our family lakehouse, and exploring in the mountains whenever we can. We also enjoy drawing, reading and watching movies together.
Thank you for joining us on this adventure of back to school in 2020! While keeping health and hearts in mind, I believe we can have a wonderful year.