Hockey Program
*The RIBMS Hockey program has been suspended for the 2020-2021 school year due to Covid-19.
Palliser Hockey Program at R.I. Baker Middle School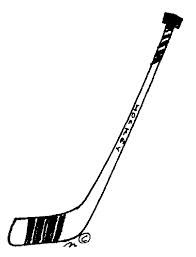 **June 3, 2020 **  New for 2020-2021 School Year:
Hello parents and students!
We are going ahead with the planning for the 2020-2021 Hockey Academy. Thank you for getting your registration forms in!  Due to increases in costs, academy fees will be $500 for the school year.  We will require a deposit of $250 by June 24th to hold your spot.  The remaining funds will be due on September 2nd 2020.
Please contact Mr. Prebushewski at the office with any questions you may have. 
It is also important to know that as always, we will be following Alberta Health guidelines moving forward.
RIBMS is pleased to offer our Grade 5, 6, 7 and 8 students the opportunity to take part in the Palliser Hockey Program. This program will offer the students 2 hours of ice-time every week for trimester 1 and 2. The program will be lead by Bruce Bell and will focus on skill development.
It is the parent's responsibility to have hockey equipment at school or the rink. From school, it is the student's responsibility to load their equipment on the bus which will transport their equipment only, to the rink. Students walk to the rink which is one block away. Parents, please understand that hockey equipment is not allowed on school busses. After each session, parents can either pick up hockey equipment at the rink or from the school.
Parents and students need to be aware that academics and acceptable behavior, as per our Code of Conduct is adhered to. As with any program at RIBMS, we pride ourselves in knowing that our students are great students and great ambassadors for RIBMS.
The program cost will include a Palliser Hockey Program jersey and socks. School fees must also be paid. All students are required to have a completed medical form signed by their doctor prior to being allowed on the ice.
The Palliser Hockey Program continues at Kate Andrews High School, Coaldale, for Grades 9-12.
If you have any questions regarding the Palliser Hockey Program at RIBMS, please contact Jason Prebushewski, principal, at 403.345.3340 or via e-mail: jason.prebushewski@pallisersd.ab.ca.