Back to staff directory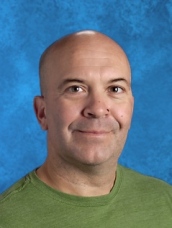 Hi all!! My name is Darrell Bergmann and I am pumped to be teaching and coaching at R.I. Baker this school year. I've taught for the last 20 years at smaller K-12 schools, and have taught a whole variety of classes to all grade levels. But my passion lives in the gym! I love the hustle, bustle and action of PE class and extra curricular sports!
When I'm not at school or coaching you'll find me on the single track trails in the coulees along the Old Man River on my mountain bike. Or out and about exploring with my wife. We have twin boys who are 23 now, yup I'm that old!
I look forward to meeting as many parents and students as I can. So if you see me at school or out in the community come say hi.