Back to staff directory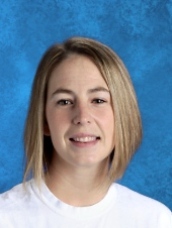 Hello! I'm Megan Leusink and it is my fourth year at RI Baker and my 12th year in the profession. I grew up in Coaldale and even went to Baker, well the old Baker. After high school I had the privilege of living in Belgium for a year which led me to a love of the French language.
This year, I am the athletic director of RI Baker, as the lovely Adrienne Kabi has had her beautiful baby girl. This means that I organize and run the sport programs in the school. Our five sports include cross country, volleyball, basketball, badminton, and track and field. We have a program that involves a large amount of our students. Feel free to get in touch with me if you have any questions about our athletics program.
This year I am teaching French 7 and 8 as well as PE 5-8. I am looking forward to another great year at Baker. Please feel free to contact me if you have any concerns or questions.