Back to staff directory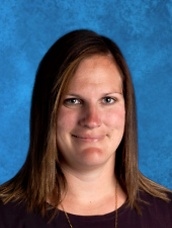 Athletic Director
Hello there!
I'm Adrienne Kabi and it's my thirteenth year teaching at R.I. Baker Middle School. You can usually find me in the gym, as I teach primarily Physical Education and coach a variety of teams.
I grew up in Picture Butte and completed my education at UofL. Some of my favorite things to do include snowboarding, hiking, playing sports, reading, biking, and anything adventurous.
I am the athletic director of RI Baker, meaning that I organize and run the sport programs in the school. Our five sports include cross country, volleyball, basketball, badminton, and track and field. We have a program that involves a large amount of our students. Feel free to get in touch with me if you have any questions about our athletics program.
I'm looking forward to an awesome year! Please pop in to chat with me at anytime.