Back to staff directory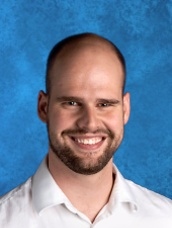 Hi! My name is Michael Willems and I am excited to be starting my fourth year teaching at RI Baker Middle School. I will be teaching Social 6 & 7 this year. I came to Lethbridge a decade ago to study for a B.A./B.Ed. at the University of Lethbridge and never left. My wife, Joy Willems, is a teacher at Jennie Emery, and together we have a hedgehog, two gerbils, a turtle, a leopard gecko, and our newest and most favourite addition: our daughter Elliot.
I would love to come get to know you more, so please come in to see me!