Back to staff directory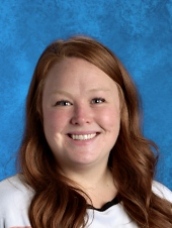 My name is Amy McDougall and I'm stoked to be back at RIBMS for the 2020-2021 school year! This is my 11th year of teaching (crazy!), and my 4th year at Baker. I'm a Baker alumna, and it's been so fun teaching at my old stomping grounds!
I will be teaching grade 8 language arts on Thursdays and Fridays, with a focus on the workshop model of instruction in both reading and writing.